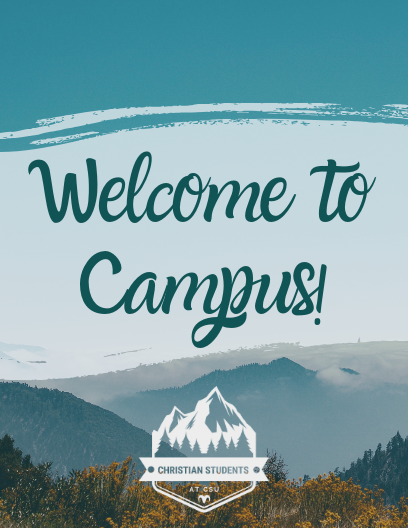 We are glad you are here!
We are very excited that you chose to come to CSU! We realize that coming to college is a huge step. One of the first things you will need in your transition to CSU is to get connected with other students. We would love to help you make that connection!
Christian Students at CSU is a group of students who really love the Lord and one another. We are active all year long, including the summer. You are more than welcome to join us.