Find Faith With Those Around You
Christian Students At CSU
"And this is His commandment, that we believe in the name of His Son Jesus Christ and love one another, even as He gave a commandment to us."
Timothy Team
Learn how to touch God and serve Him according to His purpose, with His people. Happening throughout the semester!
Small Group Bible Study
During the Semester we have Bible studies happening all week! Contact us to find out about the Bible study schedules!
Bible Reading Challenge
Our goal is to develop the habit of getting into the Word to contact and absorb the One we love. Let's pursue Him together!
But that's where we come in to help. We know how hectic it is to move to a new city, make new friends, and feel a little lost in the thick of it. However, no matter how busy life gets, remember our real prize is Jesus Christ! Get connected with a family of Jesus lovers right here at CSU. Surround yourself with a community that wants you to succeed, not just humanly, but even spiritually. Your college experience only happens once in your lifetime. Make your college years life changing with Christian Students at CSU.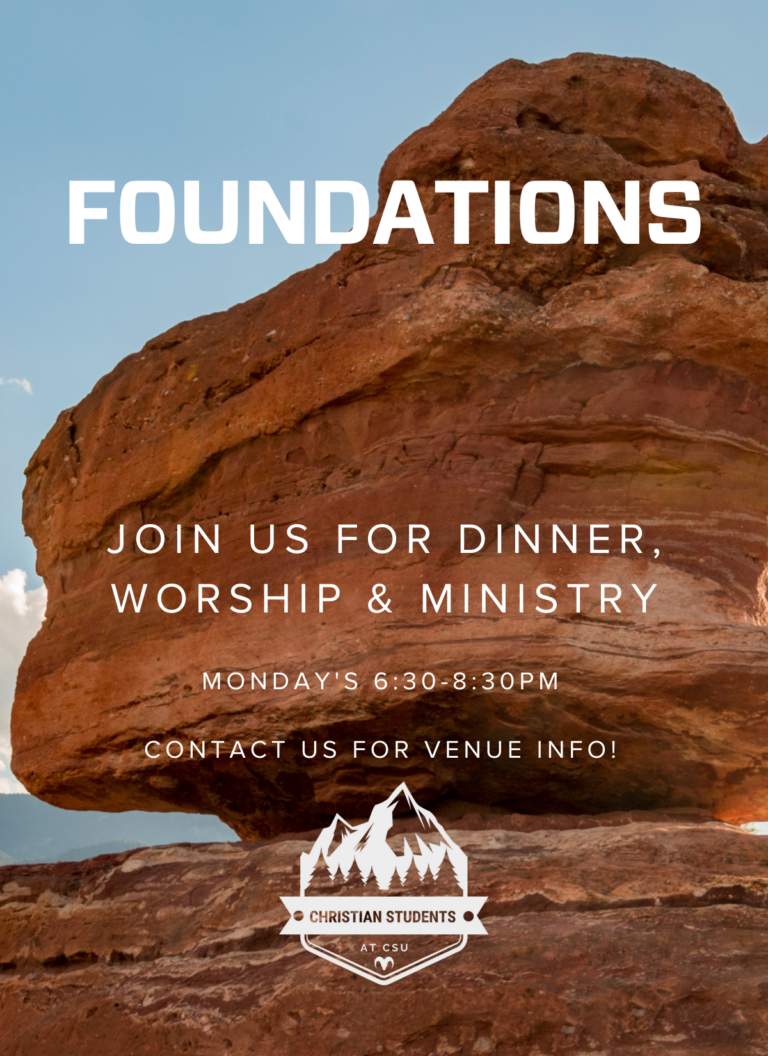 No one in their right mind would consider building their house on sinking sand. Get yourself set on a solid foundation during college!